The Foundation participated in the XIII WAPR Congress (Madrid, July 5-7) where it focused on advances in psychosocial recovery programs with a notable increase in the presence of entities in the first person. State presentations shared space with pioneering experiences internationally. The Norwegian delegation presented the introduction of the expert patient (peer social worker) or the space without medication created in a treble plant by the team of Halden Magnus. Italy presented results of the deployment of a program based on Diálogo Abierto and Tina Mincowitz urged to promote the #Drets of people through the UN Convention CRPD (2006).
Joanna Moncrieff and Jose Antonio Inchauspe presented a critical review regarding the long-term effects of antipsychotic drugs.
"Support Services for Independent Living"
The Foundation participated in two symposia. One of them on the #AprenentatgeServei to the activities of the Foundation and allies such as the Font d'en Fargas School. We share video clips of the talk we shared with Loreto Cantero of  Fundación Intras i Fran Eiroá of Federació Veus and on Support for Independent Living. We point out the need to increase options, adapt resources to changers and from listening or combine autonomy and independence with decision making in community contexts.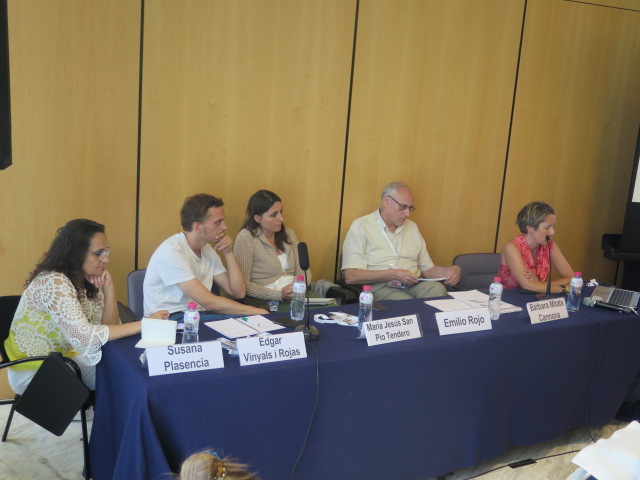 A broad Catalan delegation
Also present at the WAPR were projects such as Cerca Cerca Joven presented by CHM Las Cortes or the Actívate program, both presentations with the participation of Edgar Vinyals, president of Federación Voces. The movement in the first person in Catalonia also had the participation of Activament.