The week of June 14 to 17 held the "Fifth Congress of the Third Sector." The Foundation participated presenting the application of the methodology Learning Service, supported the proposed rehabilitation services. The presentation was made at the Agora of experiences and visits to institutions where delegates learned about the project that the Foundation is developing environments farmhouse Can Soler.
Service Learning is a methodological approach that combines educational processes of learning and community service in the form of a single articulated project in which participants form (acquiring skills, knowledge and values) while the singly work on real needs of the environment.
The results support the effectiveness of this method when working the recovery process of people attended, given that the two factors, learning and community service, are mutually reinforcing: the more real and meaningful the task is more involvement and motivation are the part of the participants.
The Foundation has been implementing this model most activities of rehabilitation services: these projects and collaborations are displayed on a map of the district from the project include the farmhouse of Can Soler, improvement and maintenance work in schools the participation of the activity of hair and makeup at parties or children during the filming of a short film with neighbors, health promotion activities with children, building planters for urban gardens.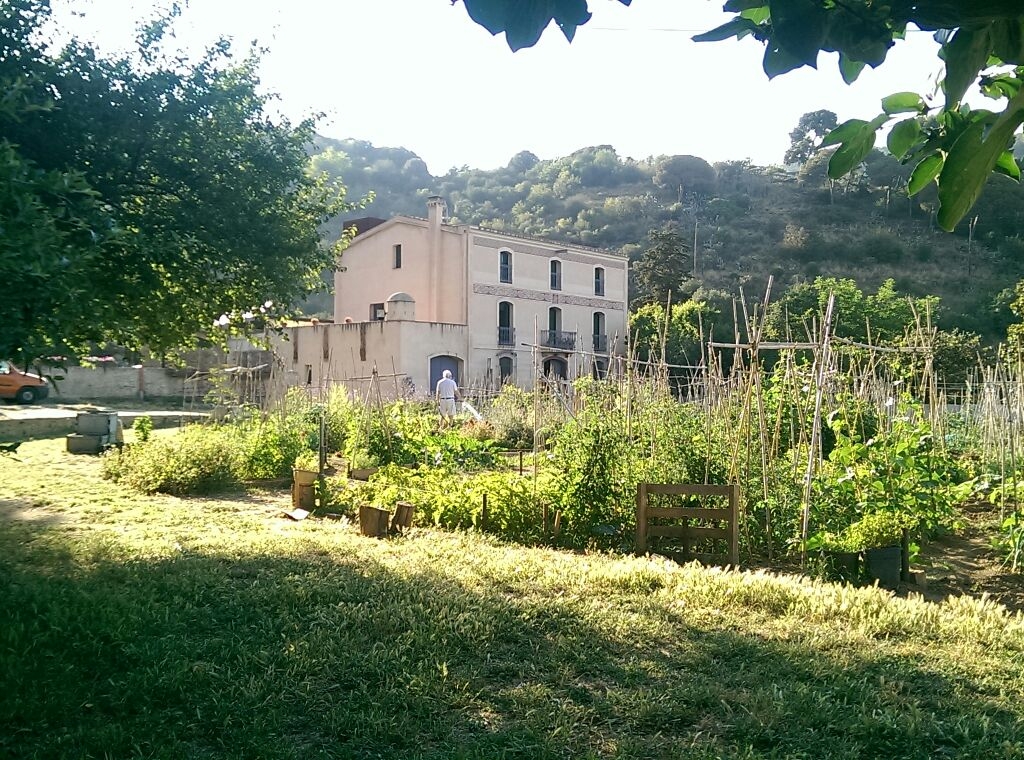 Visiting organization consisted of a tour of the surroundings of the farmhouse of Can Soler, space where the Foundation has launched a project for rehabilitation of the space, this project is a good example of service learning, as s' has regained a natural community of high environmental value that was in a state of deterioration and neglect. This task involves the recovery of old abandoned olive groves, ancient buildings and walls Cleaning, cleaning roads and the forest area, there is a large volume of extracted waste.
Another aspect of the space, is the participation of several agents that collaborate with the Foundation School of Floral Art of Catalonia, Parks and Gardens and the Collserola Park. In addition, a few years ago made through activated school population activities people attended experts play a role in guiding children performing different tasks, these activities reinforce self-esteem and confidence of participants, thus reinforcing the rehabilitation process.
Furthermore, these actions are intended to prevent the appearance of bias and stigma regarding mental illness children.
The visit consisted of a tour of the different areas around the house.